Arlington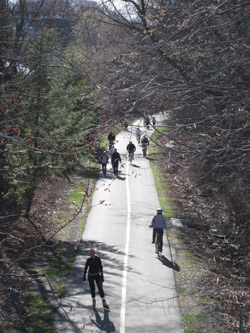 The town of Arlington, Massachusetts is a wonderful place to live or visit. It is located in Middlesex County, less than five miles from Harvard square in Cambridge and six miles from Boston. It has two major business areas, both located along and around Massachusetts Avenue or as it is known locally – Mass Ave. Arlington Center is the municipal center and main business district. Arlington Heights is further out from Boston, and is found further northwestward along Mass Ave, just before the town of Lexington.
Arlington, MA was first settled by Europeans in 1635, and was a village known as Menotomy. Its current town boundaries and name were set in place in 1867. The name Arlington was chosen to honor citizens buried in Arlington National Cemetery.
It has a rich history, including being one of the places Paul Revere road through during his famous midnight ride. The day long battles that ensued, including those in Lexington and Concord, were actually not the fiercest action of the day. More lives were lost and more action seen in what was then Menotomy during that day, with 25 revolutionaries and 40 British soldiers killed here.
Early industry in the town was dependant on mills built along the banks of the aptly named Mill Brook. One of these mills, Old Schwamb, remains in operation today and is the oldest working mill in the country. It was built in 1650. An ice industry also developed, as well as a thriving farming community. Today industry and farming are mainly absent and away from the busy Mass Ave, is largely residential.
Among other distinctions Arlington is home to:
the oldest continuously operating children's library – Robbins library in Arlington Center
the only Black Freemason Cemetery in the country
the Great Meadow, a large area of swamp and forest, and despite some of the property being in Lexington is owned and maintained by Arlington
a portion of the Minuteman Trail, a rails to trails corridor that runs from Beford to the Alewife rail station in Cambridge
The government operates under a board of selection arrangement, which is common in Massachusetts.